Pineapple Shrimp Fried Rice is succulent, shrimp and juicy pineapple chunks tossed in pan-fried rice seasoned with soy, sesame oil, and ginger. This tropic-inspired dish is served in a pineapple boat that's both eco-friendly and a fun presentation to mix up those dull weeknight meals.
Healthy, easy, and yummier than takeout, you're going to love Pineapple Shrimp Fried Rice. The sweetness of the pineapple and the savory of the soy-based marinade will have you coming back for seconds.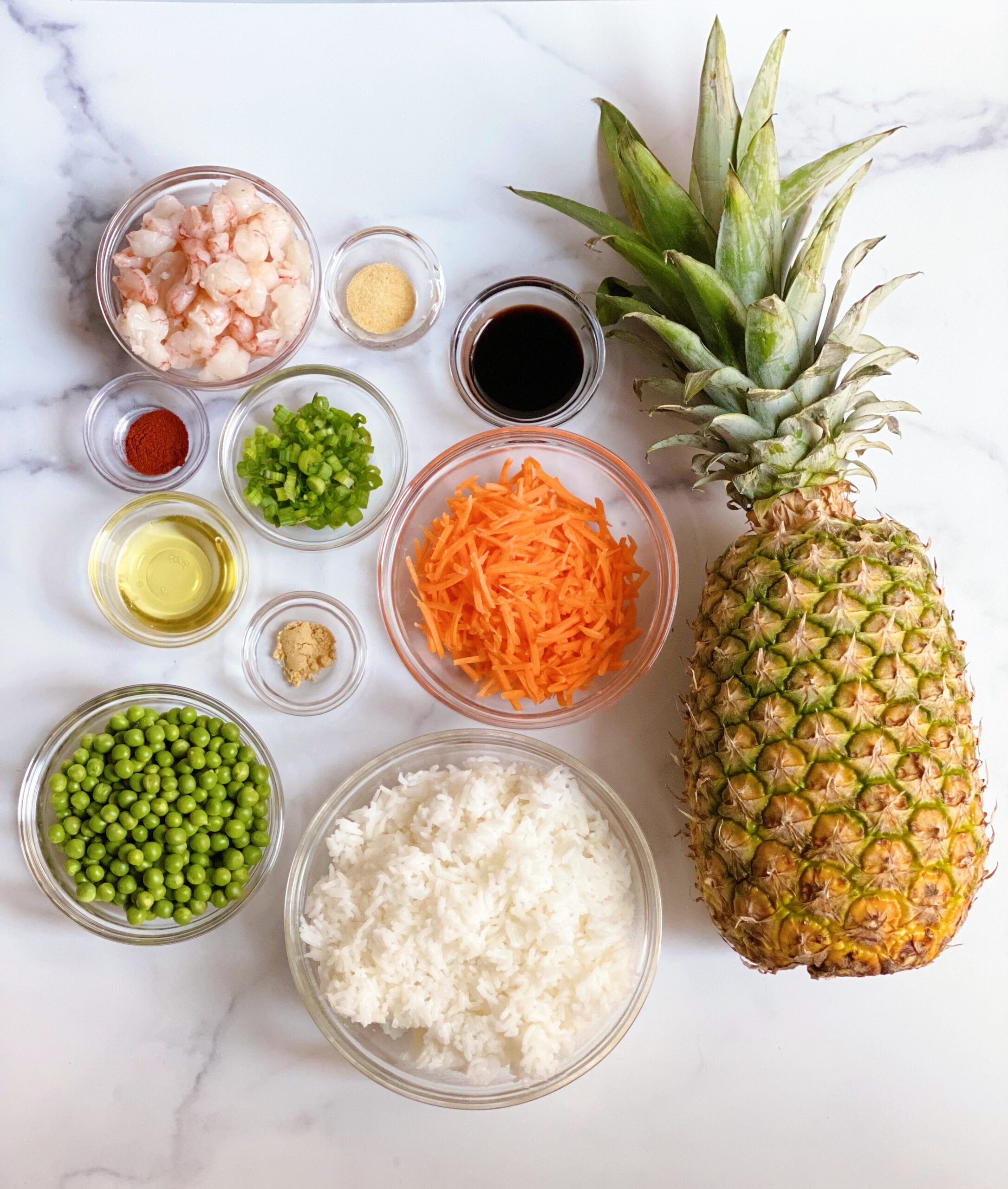 If you're on the hunt for more dinner ideas, you should definitely check out my Crispy Sheet Pan Salmon with Veggies or the Black Garlic Chicken.
How to Make a Pineapple Boat
First, select a fresh, ripe pineapple. You can tell if a pineapple is ripe by plucking a stem from its center. If it comes out easily, you've got your winner! You should be able to twist and remove the entire stem of the pineapple.
Now insert a knife into the middle of the pineapple, slicing it in half. Then cut around the perimeter of the pineapple without piercing all the way through. After that, slice by rows, still keeping the pineapple shell intact.
Finally, use an ice cream scoop to spoon the inside of the pineapple out and place it into a bowl. Be sure to discard the core of the pineapple because it is hard and dry (not juicy like the rest of the fruit).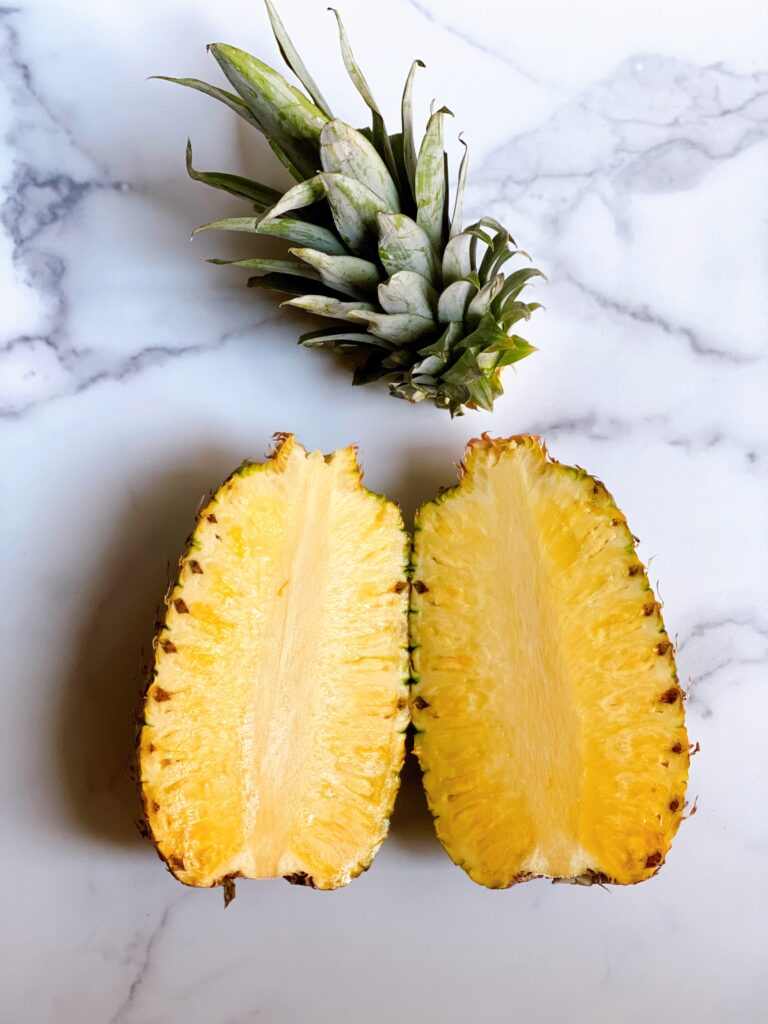 You should be left with a hollow shell of the pineapple. Leave the pineapple shell and chunks on the counter to rest at room temperature while you prepare the rest of the meal.
How to Prepare Shrimp Fried Rice
To begin, whisk together soy sauce, sesame oil, ginger powder, and paprika in a small bowl then set aside.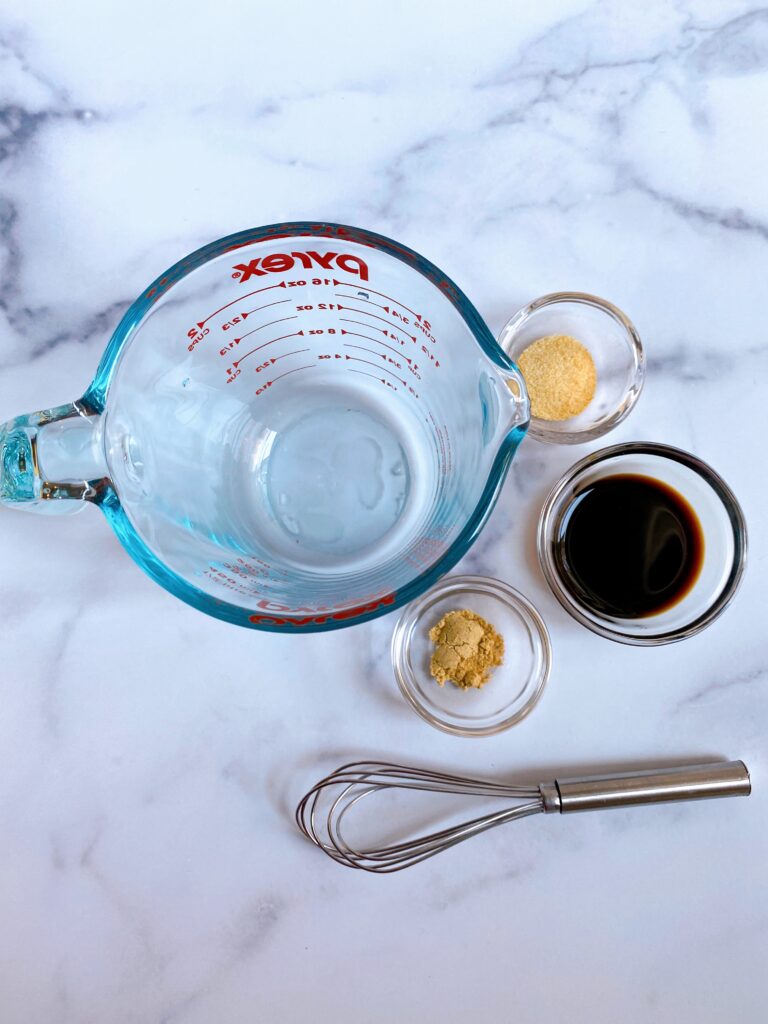 Next, heat sesame oil in a large skillet or wok over medium-high heat. We're cooking our ingredients separately to avoid the flavors melding together.
First, add peas and cook for 4-5 minutes then stir in carrots until tender. Then add onion onions, stirring often until they become translucent.
Next, add shrimp and paprika, stirring constantly for 2 minutes. Stir in premade rice and soy sauce mixture until thoroughly coated and heated. Add more soy sauce and salt to taste.
Stir in pineapples and green onions.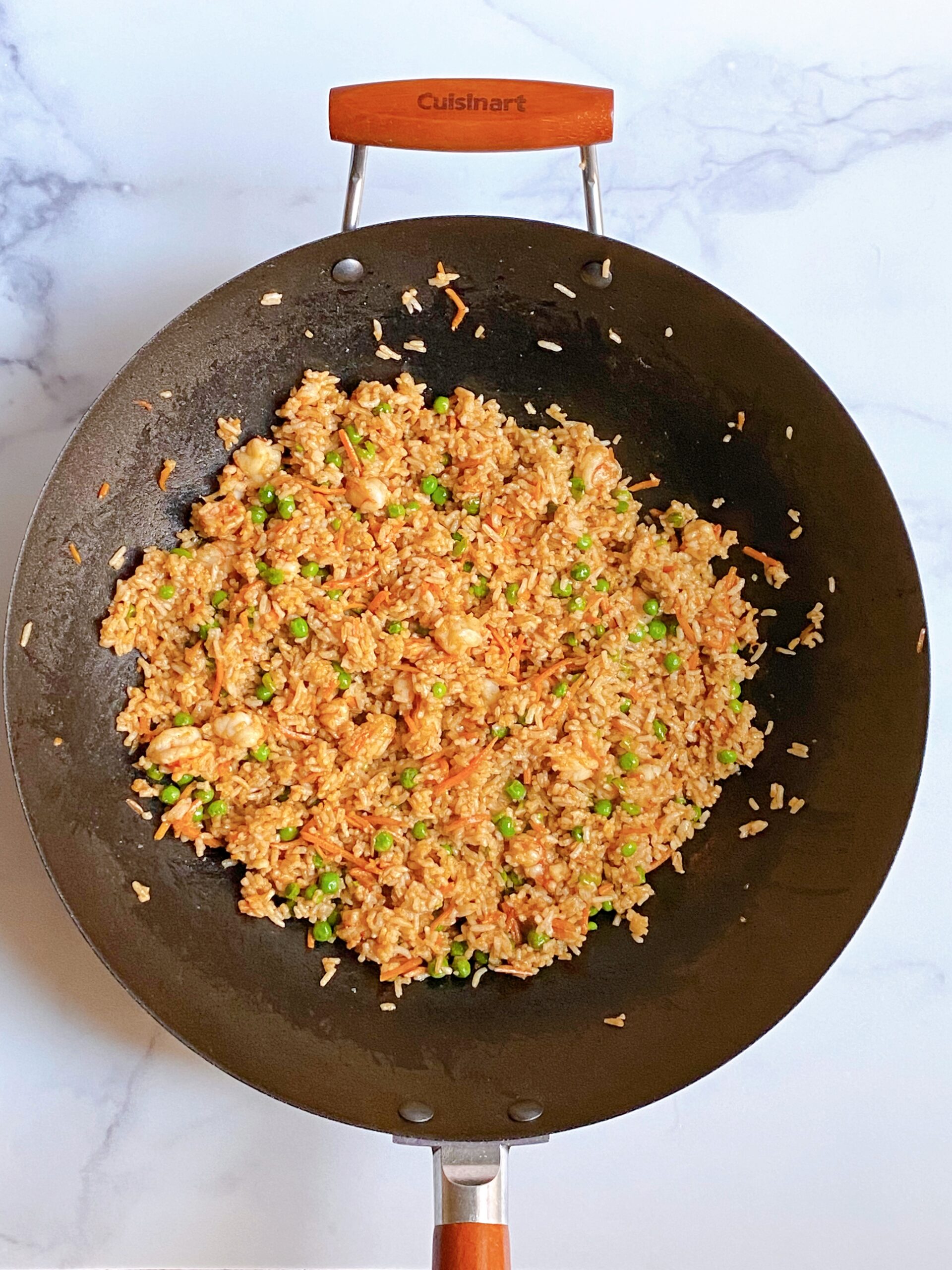 Finally, pour a serving into a pineapple boat and serve immediately.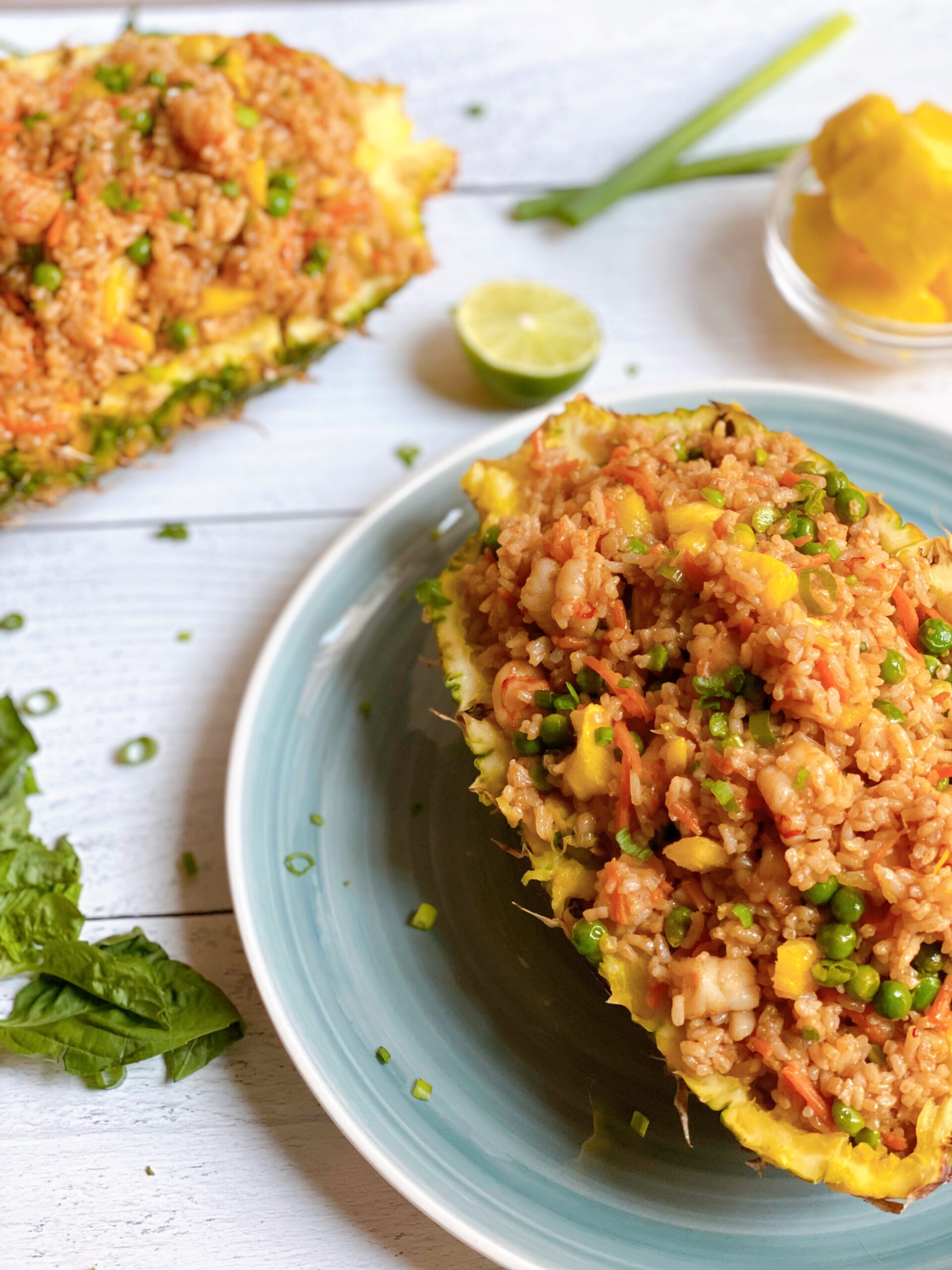 Substituting Ingredients for Pineapple Shrimp Fried Rice
The great thing about the recipe is how customizable it is. Don't like something in the list of ingredients? Swap it out for something that you do! Whatever floats your (pineapple) boat!
Rice
I used premade white rice. You can use whatever variety you'd like but leftover or day-old rice works best for fried rice recipes. The rice should be cooked and chilled. This prevents the rice from being too mushy. I think yellow rice would be a great option for added flavor!
Protein
I didn't include eggs in my Pineapple Shrimp Fried Rice but that would work well with the other flavors of this dish. Chicken or steak would be yummy too! To make this dish vegetarian, omit all of the above and you'll still have delicious rice packed with veggies and spices.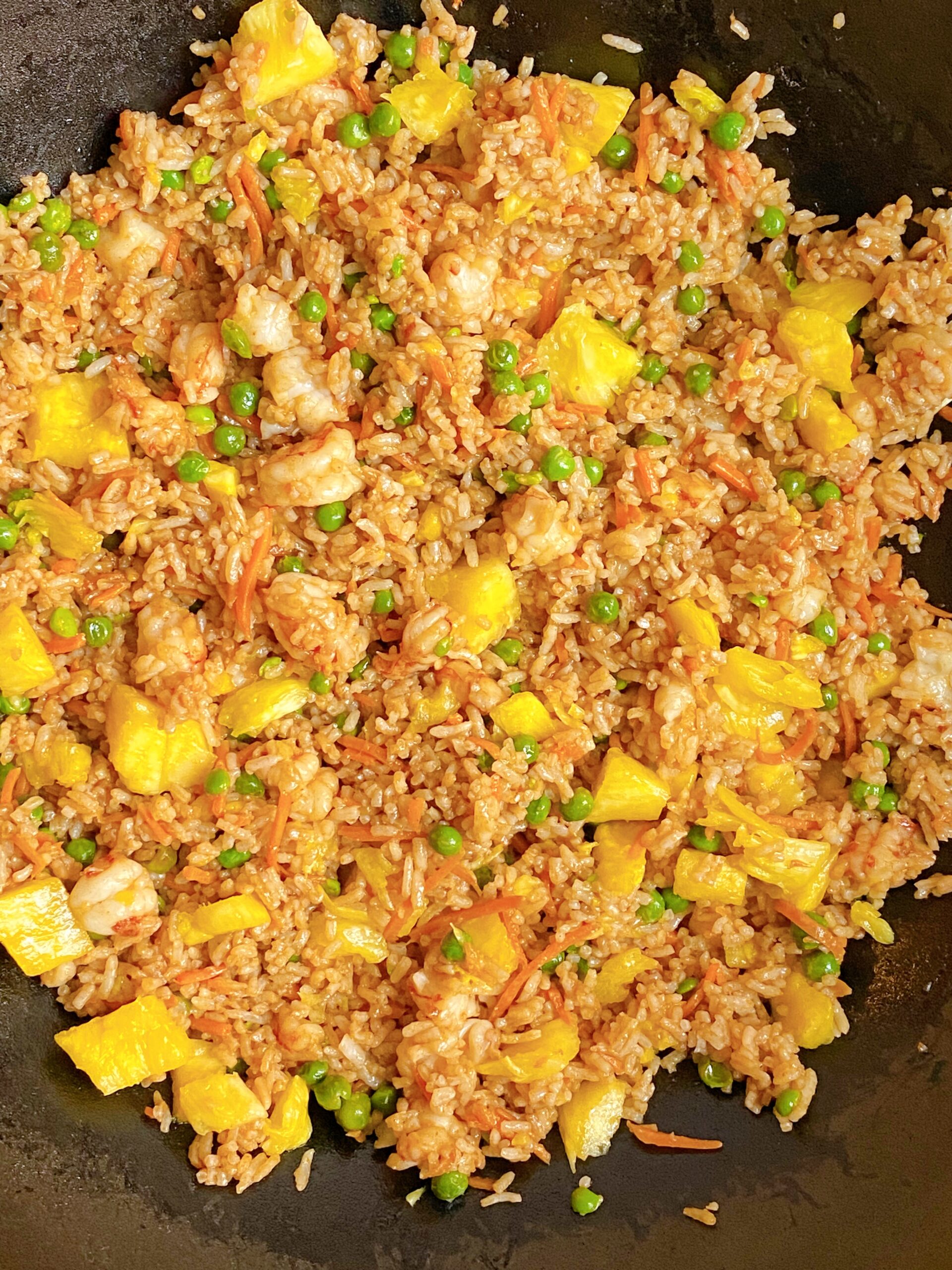 Veggies
You can add everything from edamame and bean sprouts to peppers and mushrooms. This is the best way to cram in those veggies and get your daily recommended serving!
Spices
Instead of preparing a soy-based mixture, you can opt for a teriyaki sauce instead. Want to up the heat? Drizzle the finished product in sriracha or spicy mayo.
Did you try this recipe? I'd love to see it! Tag me in your BonAppeDee inspired home-cooked meals on Instagram!