Easy Creamy Crab Bisque is a silky rich mixture of sweet lump crab meat, potatoes, and vegetables enhanced with spices and aromatics. Warm up during the winter with this classic seafood dish that works great as a light appetizer or starter. This recipe is sure to satisfy any seafood lover.
Soup season is in full swing so let's not forget that bisque is also a part of the family! If you are looking for more restaurant-quality soup then you should try my Shrimp Gyoza Miso Soup and my Butter & Sage Sweet Potato Gnocchi with Tomato Soup.
Crab bisque is a delightfully light seafood broth that I have enjoyed at plenty of restaurants in the D.C. area. I previously thought it was one of those dishes that I could only enjoy while dining out. Who knew it was so easy to make from home?
I have taken this dish and truly made it my own with some inclusions that you won't find in your standard crab bisque. This is one tasty bisque recipe that you will be slurping up!
What is bisque?
Bisque is a type of soup. It has French origins and is made from crustaceans such as lobster, shrimp, and course, crab! Bisque is known for its smooth, velvety texture. That creaminess typically comes from the inclusion of wine and cream.
What's the difference between Bisque, Chowder & Soup?
All bisques are soup, but not all soups are bisques. Let me clarify. Both bisque and chowder are different types of thick soups.
However, they differ in flavor, texture, and preparation. Bisque is generally smooth while chowder is chunky. Bisques are usually pureed whereas chowder is chock full of potatoes, meats, and vegetables.
What is crab bisque made of?
I am all about convenience so I created this delicious easy creamy crab bisque using many of the items in my pantry. I substituted and omitted a few ingredients that you would find in a typical crab bisque. However, the end result kept the essence of the dish and was just as tasty!
Lump Crab Meat: After a failed attempt to make sushi at home, I had leftover crab meat. You can use the canned variety because it's more affordable.
Clam Juice: Boosts the flavor and adds a fresh taste.
Old Bay: Adds a touch of heat and complements the crab meat.
Potato: Instead of flour, I used this to thicken the bisque.
Tomato Paste: A great base to the soup that adds flavor and color.
Aromatics: Garlic, shallot, and onion.
Bay Leaf: Infused into the broth and removed before pureeing.
Vegetables: Celery and carrots.
Butter: Adds a rich creaminess.
Heavy cream: Enriches the soup with a light, creamy texture.
Vegetable stock: I opted for this instead of the fish stock for a lighter flavor.
Salt/Pepper: Add to taste.
Chives: Just include a sprinkle for garnish.
How to Make an Easy Creamy Crab Bisque
In a med-large quart pot or dutch oven, over medium heat, melt butter. Then add potato, onion, carrots, and celery and cook for 4-5 minutes. Next add shallots and garlic. Season with salt and pepper and Old Bay, and cook for an additional 2-3 minutes.
Next, add stock, tomato paste, and let simmer for 25 mins. Stir in the bay leaf. Reduce heat and let simmer until liquid is reduced, for about 20-25 minutes.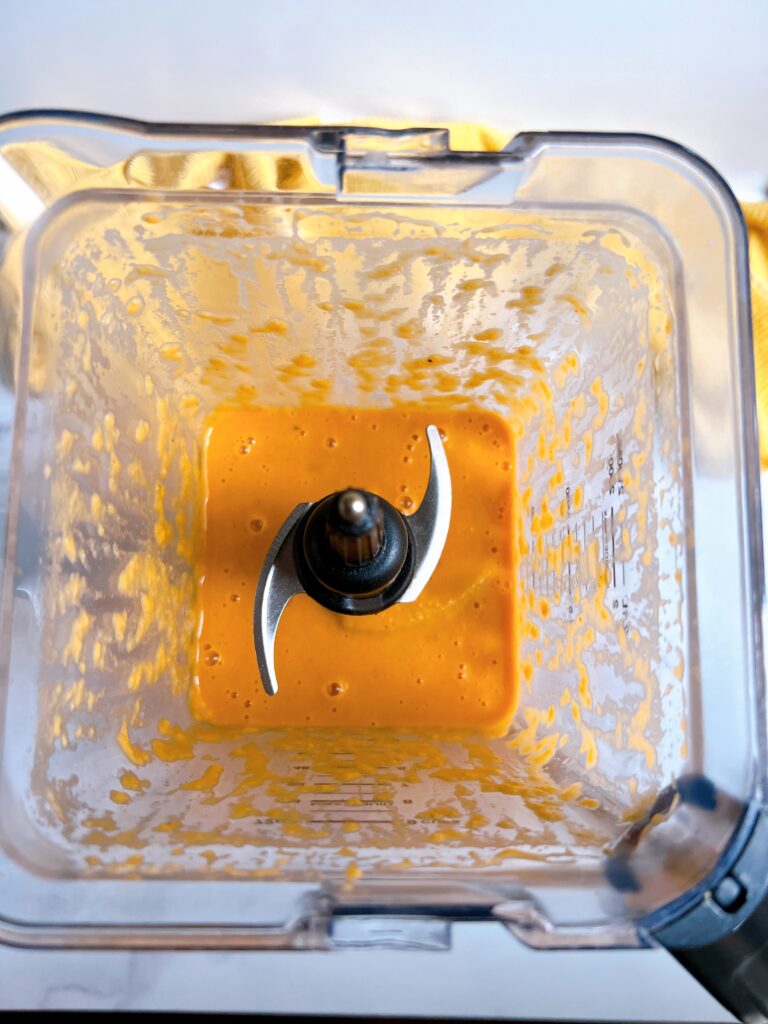 Remove bay leaf and puree soup with blender or immersion bedder on high until very smooth. Return to medium-low heat and stir in heavy cream and half of the lump crab, cook for 5 minutes.
Finally, divide among bowls and garnish with remaining crab and chives.
Did you try this recipe? I'd love to see it! Tag me in your BonAppeDee inspired home-cooked meals on Instagram!