The Sparkling Blood Orange Cooler is a refreshing, citrus non-alcoholic beverage that's a guaranteed crowd-pleaser, winter through spring. Whip this fruity, festive drink up just minutes before entertaining and get the party started!
Looking for more drinks to serve? Check out my Boozy Halloween Cocktail or the brunch favorite, Pomegranate Prosecco Mimosa.
Sweet and bold, the Sparkling Blood Orange Cooler is a welcome departure from cranberry and pumpkin-flavored drinks common during cool months. This unique beverage tastes delicious and makes for a great photo op!
What are blood oranges?
Blood oranges are citrus fruit that are a natural mutation of standard oranges. Initially, the fruits may look similar from the outside but blood oranges are typically smaller with thicker skin. They tend to be denser too.
Of course, the biggest visual difference between a blood orange and a regular orange is the maroon, crimson or dark red color of the blood orange flesh. The distinct color of the blood orange is the result of anthocyanin, a process that occurs in colder weather.
Blood oranges are also sweeter and tart, with hints of floral and sometimes, even raspberry or cherries.
This drink is ideal for a winter gathering when blood oranges are in season but they can be found well into spring.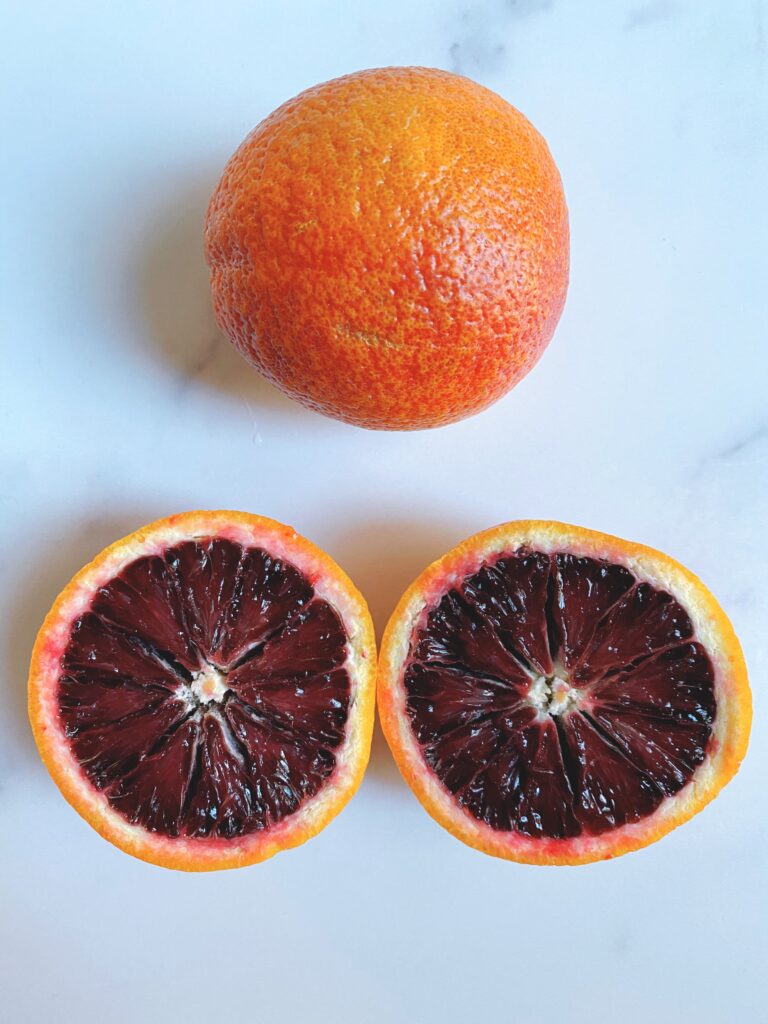 What are the health benefits of eating blood oranges?
Blood oranges are a powerhouse fruit and are an excellent addition to your diet. Not only are they are packed with antioxidants, they also contain 75% of the daily recommended value of vitamin C. Moreover, blood oranges can boost your immunity system which is perfect for colder weather.
They are also high in potassium and fiber. The anthocyanin I mentioned previously is actually an antioxidant. Anthocyanin has anti-cancer properties.
Ingredients
This simple recipe has just five simple ingredients.
Blood Oranges: The centerpiece of this drink, the essential flavor
Lemon: Balances the sweetness in the drink
Vanilla extract: Softens the tartness of the drink and adds depth
Honey: Added sweetness; use local honey to relieve allergies
Sparkling Water: Adds a pop of fizz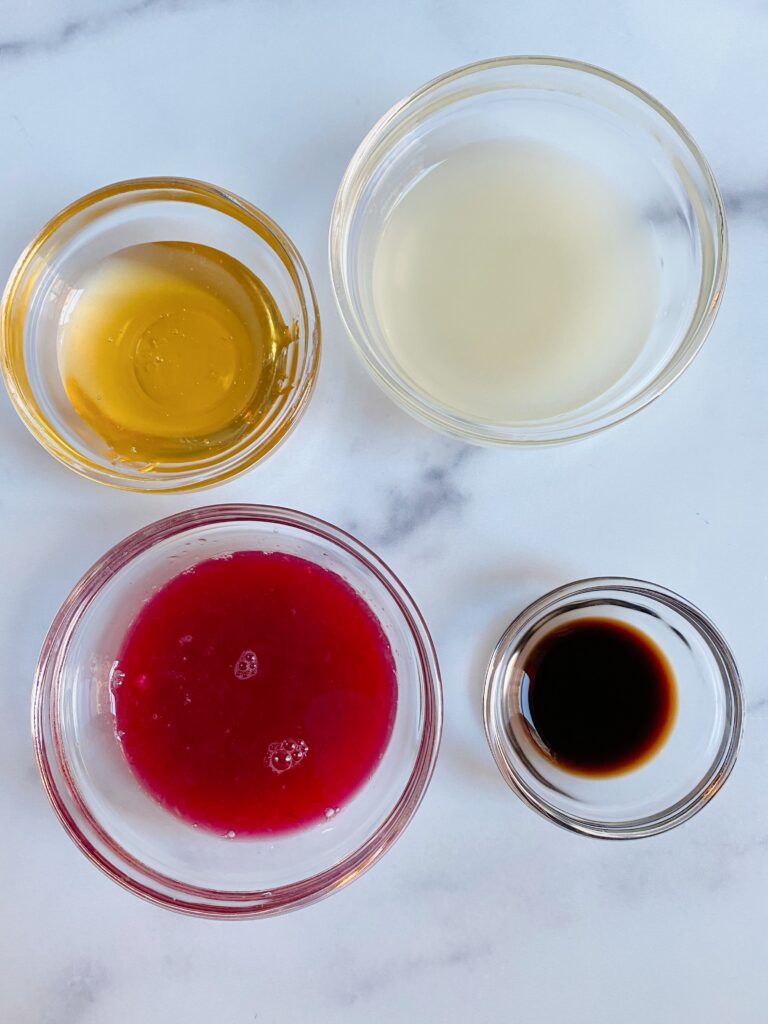 What alcohol pairs well with the Sparkling Blood Orange Cooler?
While Sparkling Blood Orange Coolers are a great mocktail, they would pair well with a variety of spirits. Because I always want you to have options, here are ways to upgrade this to an adult beverage:
Other Modifications for the Sparkling Blood Orange Cooler
You're finally ready to serve your drink but something's missing?
Jazz it up with lemon or lime-flavored sparkling water.
Garnish with a sprig of rosemary or mint. It looks pretty and smells divine with each sip.
Spice it up and make it healthier by adding turmeric or ground ginger.
Did you try this recipe? I'd love to see it! Tag me in your BonAppeDee inspired home-cooked meals on Instagram!